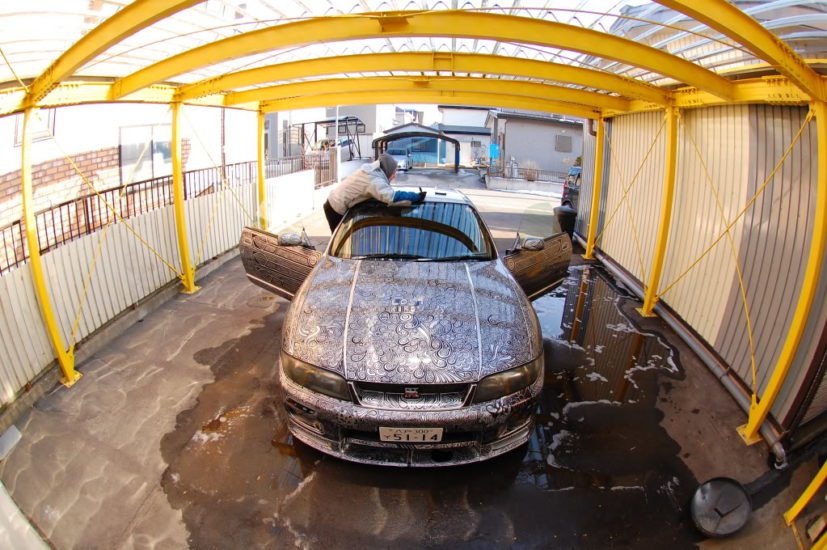 Nissan Skyline GTR Doodles
When her boyfriend bought a used Nissan Skyline R33 GTR with intentions of respraying it Midnight Purple, Allison offered to draw on his front bumper to conceal a few scratches as a temporary measure:
While I chose a color scheme, I let my girlfriend draw over a scratch on the front bumper. it didn't matter.. I was repainting it anyway…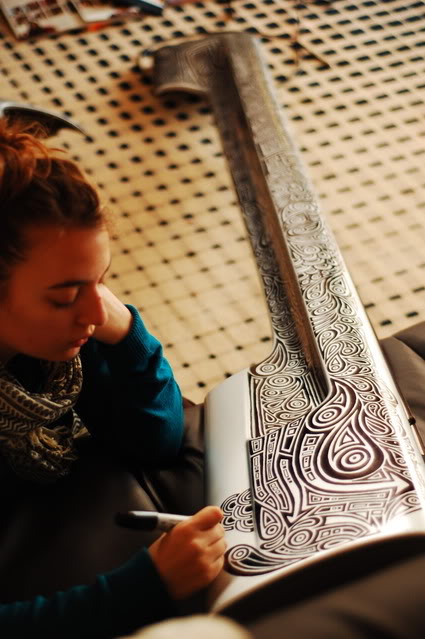 Hours later, with the sun coming up, the couple felt indebted to the car to carry on. A full fifteen hours went into the front bumper alone, and the rest of the car followed suit, as these amazing pictures show.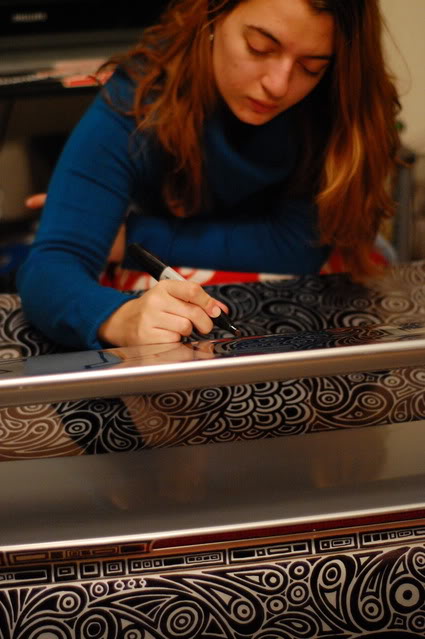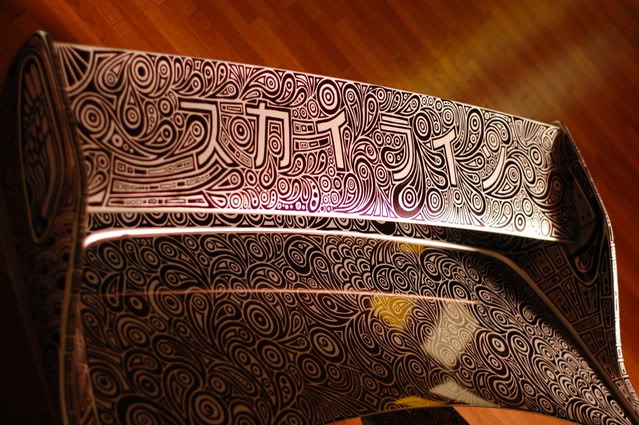 According to the forum posts, drawing started on 16th January 2010 and took several months, racking up hundreds of hours and who-knows-how-many Sharpies.
Interest in the project grew, with several forum members asking about paying Allison to draw on their cars too. As the designs progressed, all notions of a respray were set aside and the entire exterior of the car became Allison's canvas. Her drawing spread and now covers the entire car.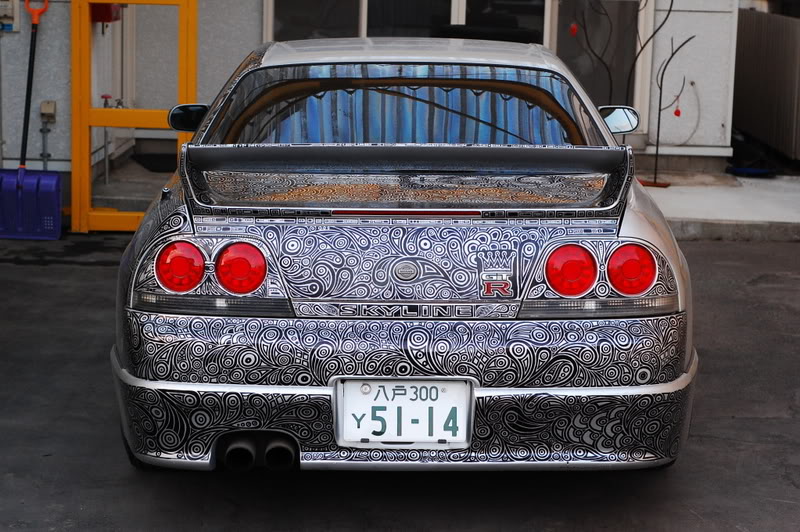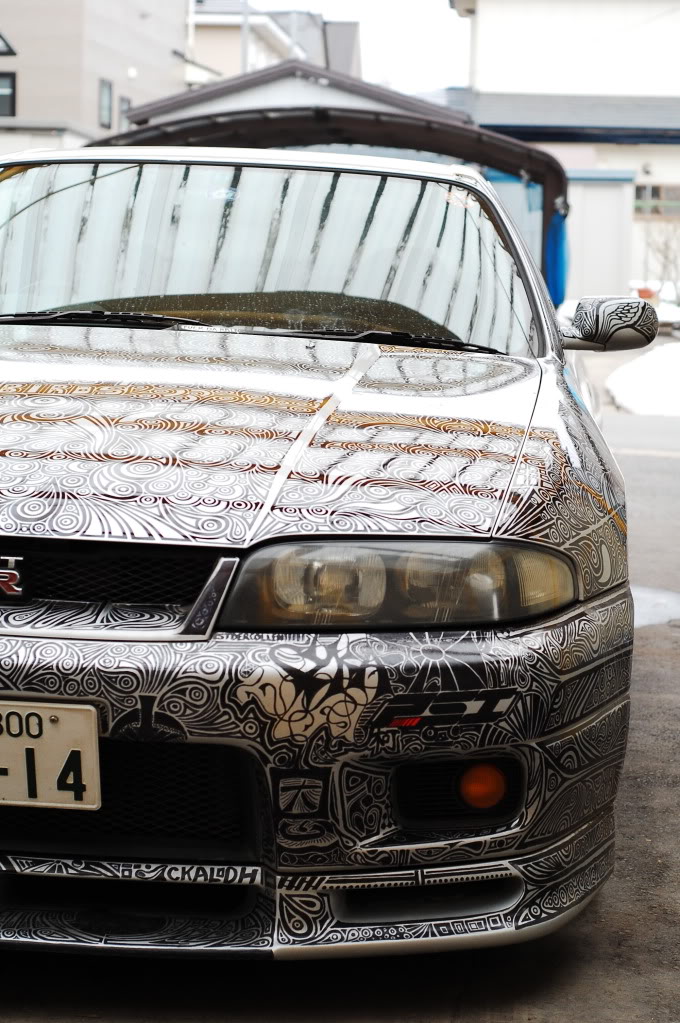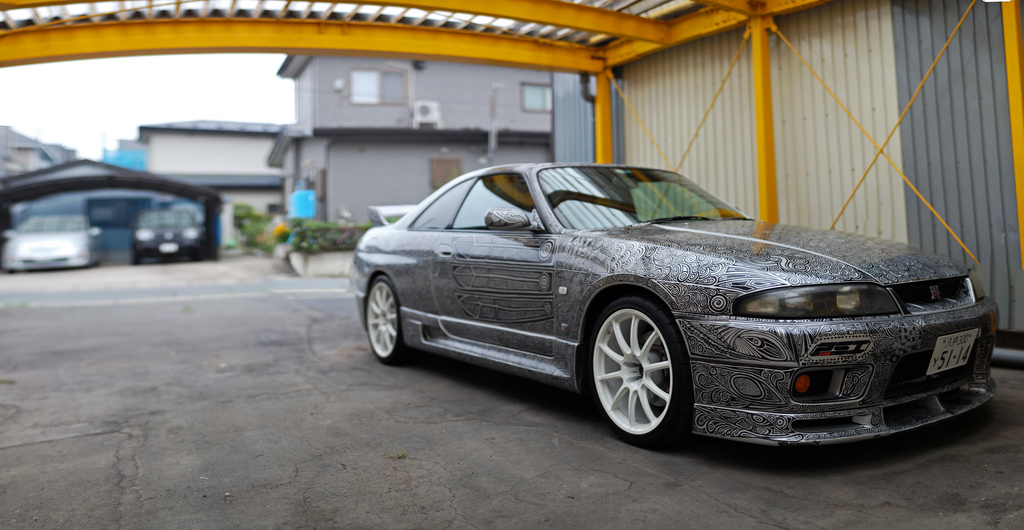 It's hard to believe that this project began with a (relatively) small cover up, before taking over the whole car. Here's the very start of the doodling, and a short time-lapse video of that first night's work on the bumper.