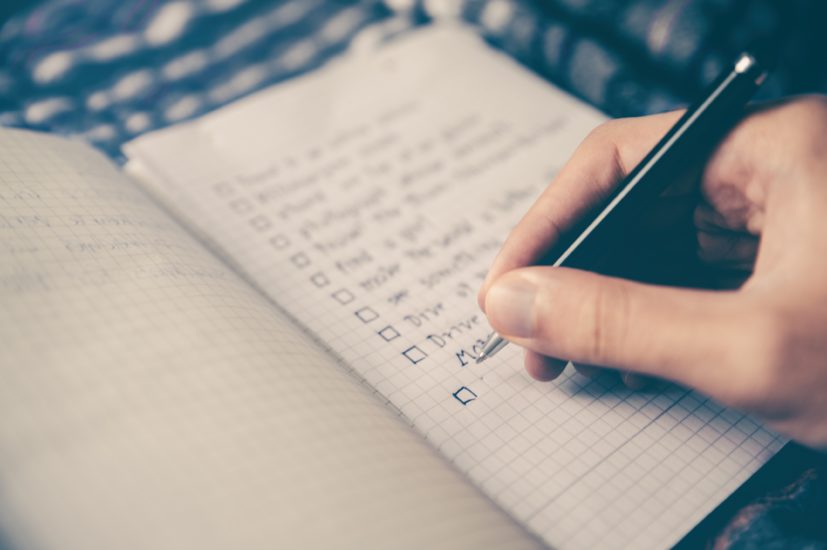 Goals for the year ahead: 2019
Even this far into January, everyone's still proclaiming "new year, new me" – except this guy. But what I do want to do is set up a few goals publicly to keep me accountable. Some of these might make the Epic Quest, but for the most part I'll keep the smaller things separate.
Personal Goals
Enter another 5k run
A few years ago I signed up for a 5k Mo Running event. I wanted to take up running; committing to an event got me off the couch so I didn't make a complete fool of myself!
I set myself a quiet and reasonable target, was elated when I beat it! Then I put my running shoes away and haven't stepped into them much since.
Over Christmas 2018 I made use of my time away from the studio to get out running again. I may have been slow and out of practise, but I remembered how rewarding it is. I'd like to keep it up, especially once the days get lighter, and aim to enter at least one race again to keep me motivated.
Become a better musician
Over the past few years I've not progressed as much as I'd like as a bass player or guitarist. I pick them up occasionally and strum for a bit but don't often properly practise. As a punk fan I'll readily admit I only know three chords on a guitar. Bass is my favoured instrument and I definitely want to improve there too.
I'm planning to set some time aside – ideally at least half an hour, twice a week – with the intention of putting in some structured practise. At the end of 2019 I'm hoping that I'll be able to compare and see some genuine, noticeable improvement. So far I've been using the fantastic JustinGuitar website, which has hours and hours of fantastic, accessible content.
Get my weight back down to 14st (196lbs)
Changing my diet and going mostly meat-free (eating meat occasionally, from higher welfare sources) made me feel so much better in so many different ways. My weight came down to a level I was happy with. Then I went to Disneyland Paris and 3 days of buffets killed my willpower.
With Christmas behind us and most of the snacks eaten I want to get my weight back down and move back into a healthier diet. I don't necessarily want to put a number on it, but it gives me something to aim for and measure against. Besides, I have a big event coming up next year that deserves its own post!
Work-related goals
Go to at least 5 conferences or meet-ups.
I've been aware of WP Leeds for a few years now after working with one of the organisers, but never plucked up the courage to go. That may sound silly, but going to something like that alone always feels daunting. I finally went to the last WP Leeds of the year with Mark from Candle Digital and it was a great evening. I may not have gone if I'd been on my own, but once there I got chatting to quite a few people and the talks were great. This may not have happened if it weren't for Mark, so thanks for that!
I did go to Search Leeds on my own however, which was an insightful day. Even though some things went over my head (I'm not an SEO expert after all) I returned to work at BML Creative with a few pages of ideas to put into practice.
After any conference or meet-up with a good speaker I always feel inspired and refreshed. I'd like to get to at least 5 events like this over the coming year, even if it's not something 100% related to my job!
Build another creative project
At the end of 2017 I worked with some friends on Clocks of Leeds, a creative project showcasing some of our favourite clocks around the city. We did it in the studio at BML, and the prints that came out of the project still sell well on our charity shop.
I've plenty of other ideas that I'd love to work on, so I want to set some time aside to create something again. Working on things like this with good friends is great, especially if there's a worthy cause that can benefit.